Chicago Bulls don't match Omer Asik offer from Houston Rockets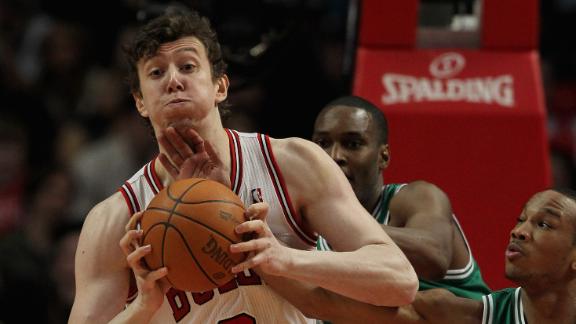 The bulls did the right thing by not agreeing to that poison pill contract for Omer Asik. Something tells me that these kind of contracts will be the norm for most of the new contracts in the next off-season.
Contracts like these seem like a double edged sword - for example, Asik's deal has the first couple of years with a reasonable price (around $5 million each) which helps potential teams stay under the cap but that final year of $15 million will absolutely kill the future cap and make that player virtually unmovable unless you buy them out (see Rashard Lewis).
Still the Chicago Bulls did a good thing by not keeping him and keeping their cap ok. Good luck Omer Asik! Good luck finding a point guard like Derrick Rose and two bigs like Carlos Boozer and Joakim Noah that'll get your back when stronger and faster bigs in the Western Conference are beating you down in the post.